By using cloud infrastructure, you don't have to spend huge amounts of money on purchasing and maintaining equipment. This drastically reduces CapEx costs. You don¹t have to invest in hardware, facilities, utilities, or building out a large data center to grow your business. You do not even need large IT teams to handle your cloud data center operations, as you can enjoy the expertise of your cloud provider's staff.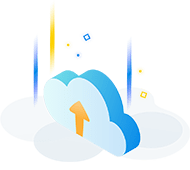 IAAS
Infrastructure as a Service provides you with the highest level of flexibility and management control over your IT resources
IaaS contains the basic building blocks for cloud IT (Virtual or Dedicated)
aaS enables companies to utilize web-based operating systems, applications and storage without having to purchase, manage and support the underlying cloud infrastructure.

Why IaaS? Cost Reduction | 24 x 7 Availability Scalability On-Demand | No single point of failure
Office 365
Office 365 is a subscription that comes with premium apps like Word, Excel, PowerPoint, OneNote, Outlook, Publisher, and Access (Publisher and Access available on PC only). The apps can be installed on multiple devices, including PCs, Macs, iPads, iPhones, Android tablets, and Android phones.
Azure Hosting
Microsoft Azure uses a specialized operating system, called Microsoft Azure, to run its "fabric layer": A cluster hosted at Microsoft's data centers that manages computing and storage resources of the computers and provisions the resources (or a subset of them) to applications running on top of Microsoft Azure.