Get the satisfaction of fully managed leased solution tailor made to fit your business. Choose from a variety of platforms and services to manage your Business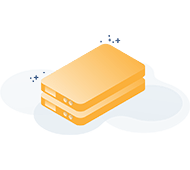 Features and services include
• Fully managed hosting environment with managed support for various brands of hardware and software: Windows server platforms, Linux server platforms, IBM AIX, Cisco router, switch, firewall and IPS, and much more.

• Connection to ECC Solutions Internet backbone.

• Infrastructure redundancy at all levels – switches, routers, electricity feeds, generators, UPS, etc.

• 24 X 7 On-site guard & surveillance system.

• Escort Only service.

• State-of-the-art environment (N+1) HVAC system.

• Fully managed dedicated hardware.

• Network services.

• Managed security solutions.

• Monitoring and reporting services.

• Support services.
Optional Services
• Enterprise Back up.

• Enterprise Storage.